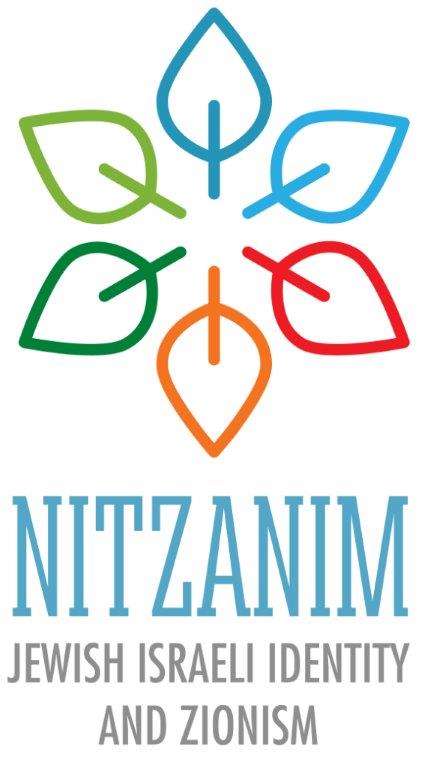 Nitzanim is a national nonprofit organization that seeks to foster, reinforce, and enrich the Jewish-Israeli experience. Nitzanim works with local municipalities and communities to develop their vision and city-wide plan for Israeli Jewish education and culture.
Nitzanim and the local projects under its umbrella are motivated by a deep commitment to justice, equality, human dignity, respect for differences, individual and social responsibility, community spirit, partnership, professionalism, and democracy.
Under the Nitzanim umbrella, a nationwide network of localities is emerging. Each reflects the individual features of the community, and benefits from professional guidance, training courses, and regular peer-learning sessions for senior staff and local leaders.
We are currently operating in four locations. In each community, Nitzanim provides training and guidance to school principals, teachers, and local leaders; initiates and develops community events connected to the Jewish calendar and life cycle; enriches cultural life in the region; and inspires residents to take responsibility for the community in which they live and for raising its future generations. Thousands of volunteers have enlisted in this project, and tens of thousands of residents take part in the programs.
The localities at a glance:
1. Olamot in Upper Nazareth (45,000 residents)
Olamot began its activities in Upper Nazareth in 2004, at a time when about half of the city's residents were new immigrants from the former Soviet Union. Olamot was established in order to develop a shared Jewish-Israeli identity in this multicultural city and today promotes this agenda in full partnership with residents, the municipality, and local community centers.
For more information:
Address: Olamot, Berkowitz Community Center,
4 Maale Yitzhak Street, Upper Nazareth
Telephone: 04 646-7468/9
Fax: 04 601-4736
Email: olamot12@gmail.com, dshk@walla.co.il
Website: http://www.kehilot-nitzanim.org.il/meet-nitzanim/
2. ZAYIT in the Emek Hefer Regional Council (40,000 residents)
Established in 2006 by educators and community workers, ZAYIT is an integral part of the local community center and the Emek Hefer regional council, which includes 40 kibbutzim, moshavim, and community settlements. The population of the region is mainly secular, with one community in the region identifying as religious Zionist.
For more information:
Address: ZAYIT, Emek Hefer Morris and Bertha Guiness Regional Cultural Center,
Emek Hefer 40250
Telephone: 09 898-7561
Fax: 09 898-8929
Email: rinazayit@gmail.com, adizayit@gmail.com
3. ZIKA in Gan Yavne (25,000 residents)
ZIKA was founded in 2009 by a group of Gan Yavne residents in cooperation with the local council. The population of Gan Yavne, which has grown significantly during the past decade, consists mainly of young, secular families who commute elsewhere for their work; about one-third of the residents are traditional or religious in orientation. Given the commuting lifestyle of the town's adults, the residents and local council have identified a need to strengthen Gan Yavne's sense of community in general—and especially its Jewish roots.
For more information:
Address: ZIKA, Gan Yavne Community Center, 40 Herzl Street, Gan Yavne 7080000
Telephone: 08 857 1199; 08 857-1137
Fax: 08 857-3584
Email: zika.ganyavne@gmail.com
4. Urim in Modi'in (85,000 residents)
The city of Modi'in is characterized by its young and diverse residents, 75 percent of whom are connected to the formal educational system with children of school age. The city boasts a lively communal life, which includes a range of new initiatives and opportunities for community volunteering. Urim, which launched in early 2013, seeks to promote a shared Jewish-Israeli and local identity that unites the town's diverse communities and the many organizations working in Jewish education and culture.
For more information:
Address: Urim, Sachlavim, Modiin Community Center, 1 Tiltan Street, Modiin 7176404
Telephone: 08 970-2210
Fax: 08 970-2050
Email: urim.modiin@gmail.com
Nitzanim seeks to expand the above activities to other cities and regional councils and is recruiting partners on this journey so that our principles will take firm root in Israeli society on a national level.
For more information:
Address: Nitzanim, 25 King George Street, Jerusalem 9426106
Telephone: 02 625-6641/2
Fax: 02 664-3625
Email: eli.gur@kehilot-nitzanim.org.il
Web: www.kehilot-nitzanim.org.il